2018 Glenmore Lodge Brochure
In June 2017 I spent a weekend photographing a Women's Skills Course at Glenmore Lodge.
Some of the photos I took have been used for some of their promotional material, including in their 2018 brochure.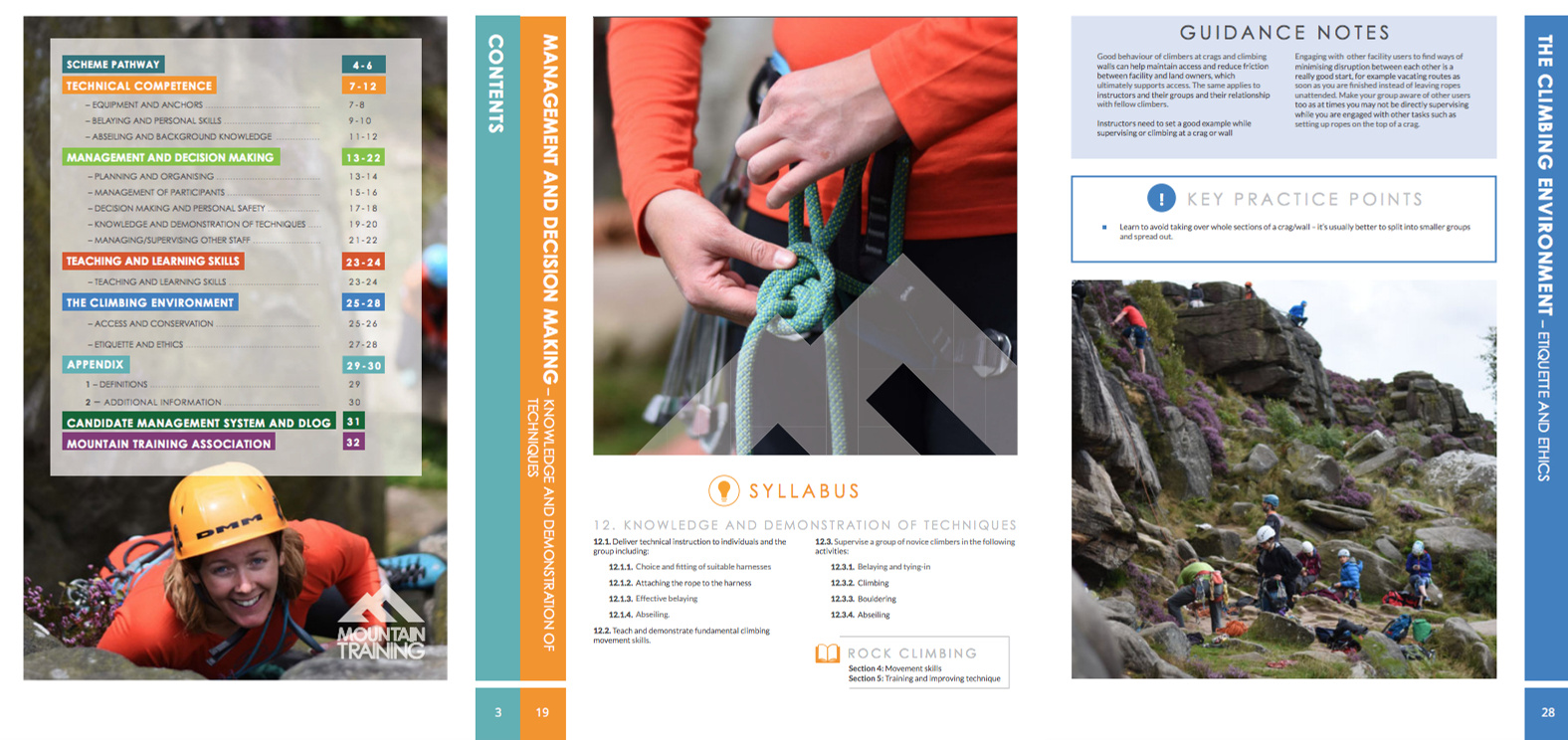 Mountain Training Rock Climbing Instructor Handbook
A few of my photographs feature in the handbook for the new Rock Climbing Instructor qualification from Mountain Training.
'Pushing Through: Fear & Gender Expectations' - Intrepid Magazine
I wrote an article for Intrepid Magazine about the fear I've experienced while climbing, and my journey trying to overcome it.
I recently shared the article on my blog: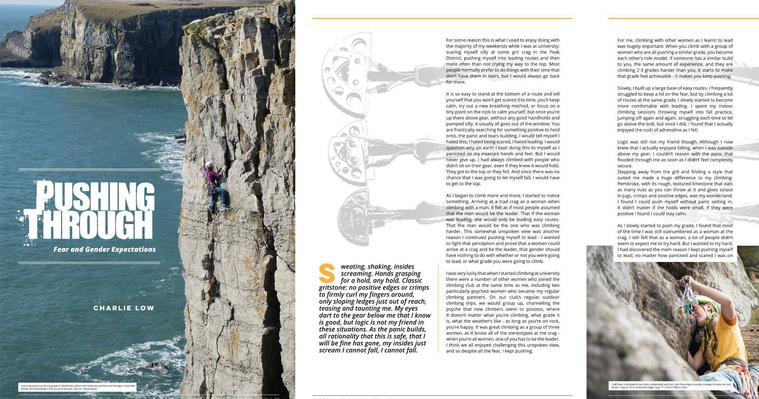 'That Frankenjura Feeling' - The Project Magazine
In May 2017 I wrote a short photo essay for The Project Magazine about a sport climbing trip to the Frankenjura in Germany.
'Rab Cirrus Flex Jacket' - UKClimbing
I recently reviewed the new Rab Cirrus Flex jacket for UKClimbing.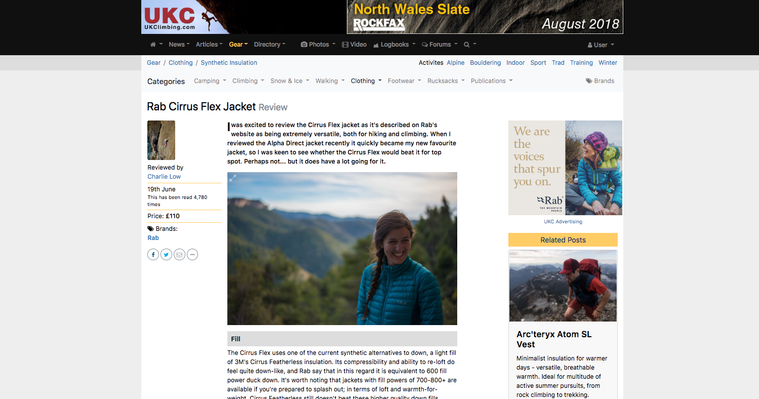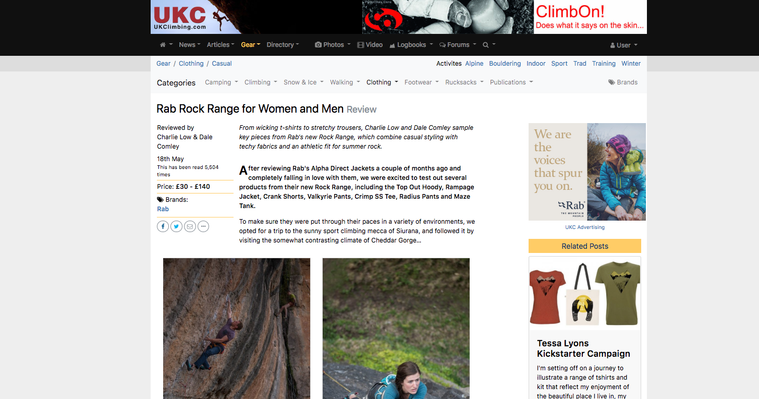 'Rab Rock Range' - UKClimbing
I tested a number of items from Rab's Rock Range and reviewed them for UKClimbing.
'Rab Alpha Direct Jacket Review' - The Project Magazine
I tested out the Rab Alpha Direct Jacket while on a climbing trip to Yangshuo, China in December 2017, and reviewed the jacket for The Project Magazine.